DULL MEN INTERNATIONAL CLUB CALENDAR FOR 2022, FEATURES THE CHAIR MUSEUM FOR THE MONTH OF DECEMBER!!!!!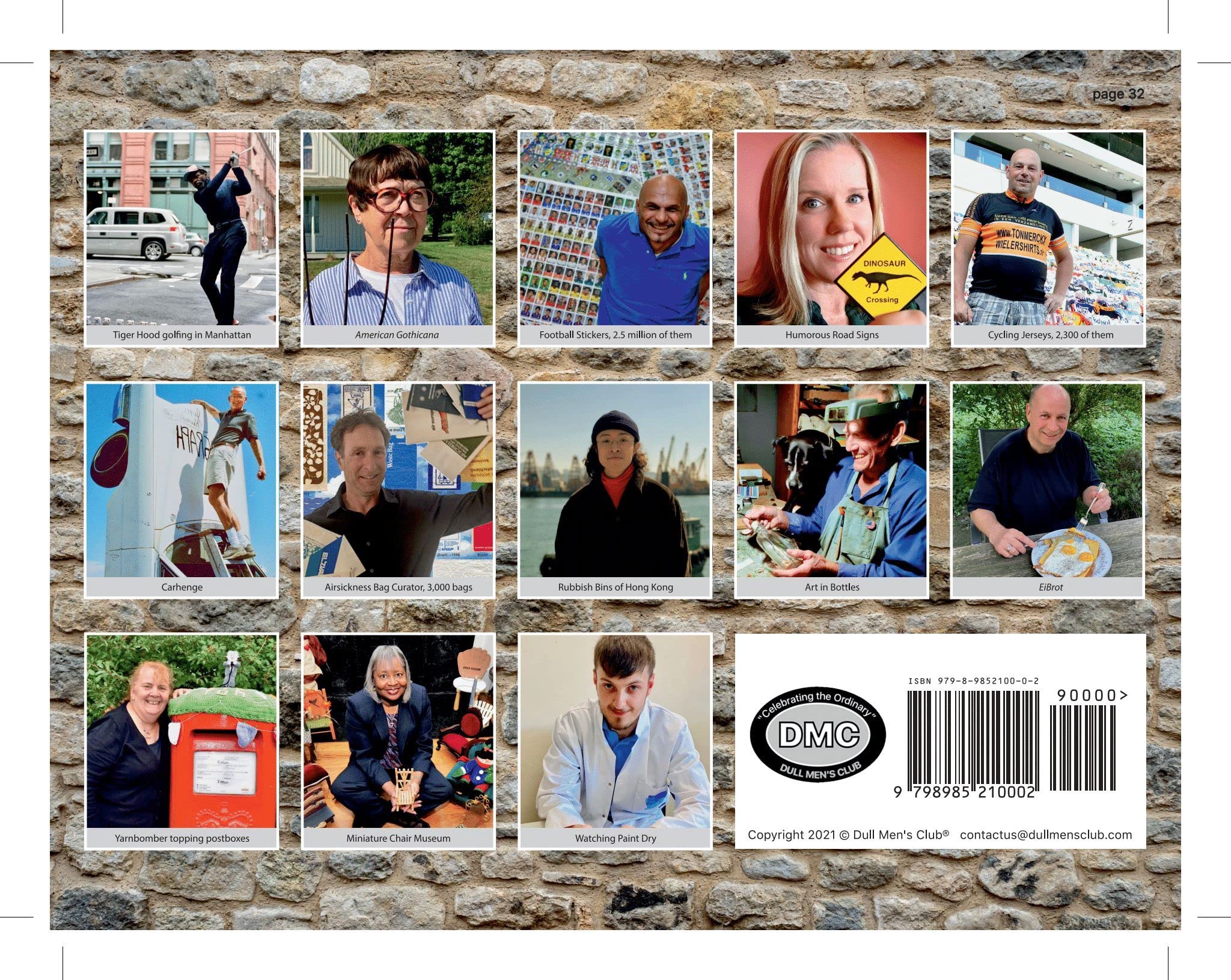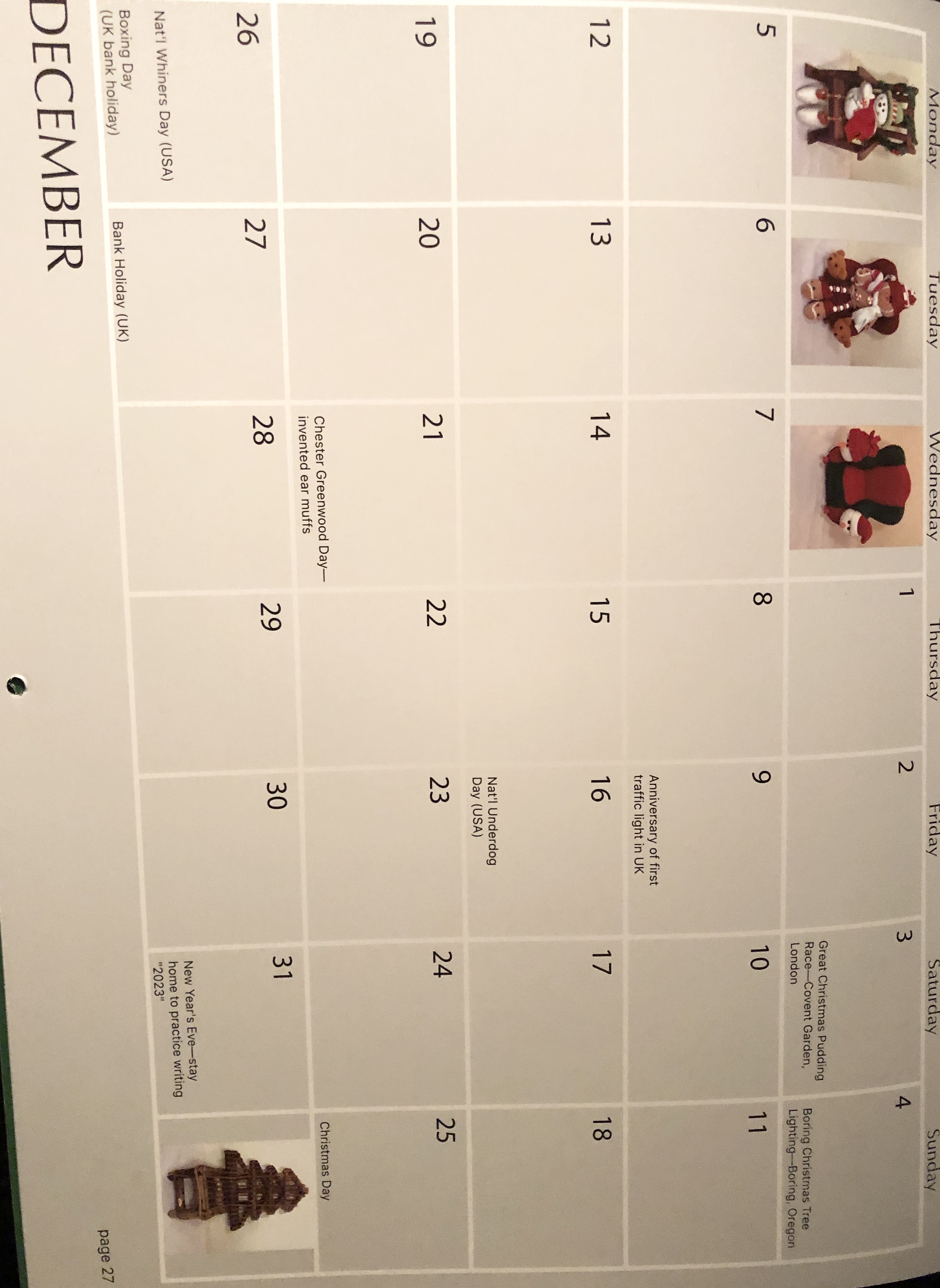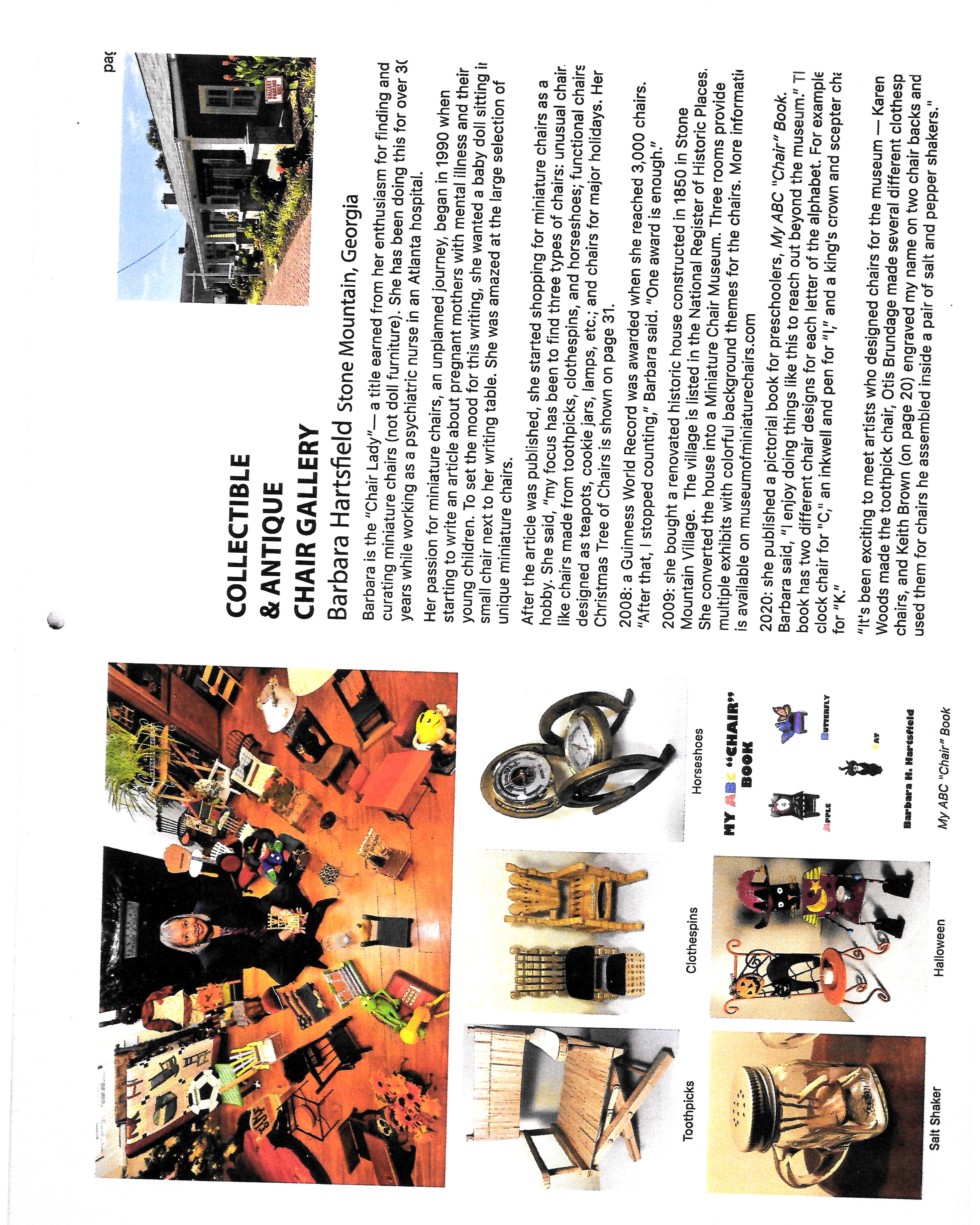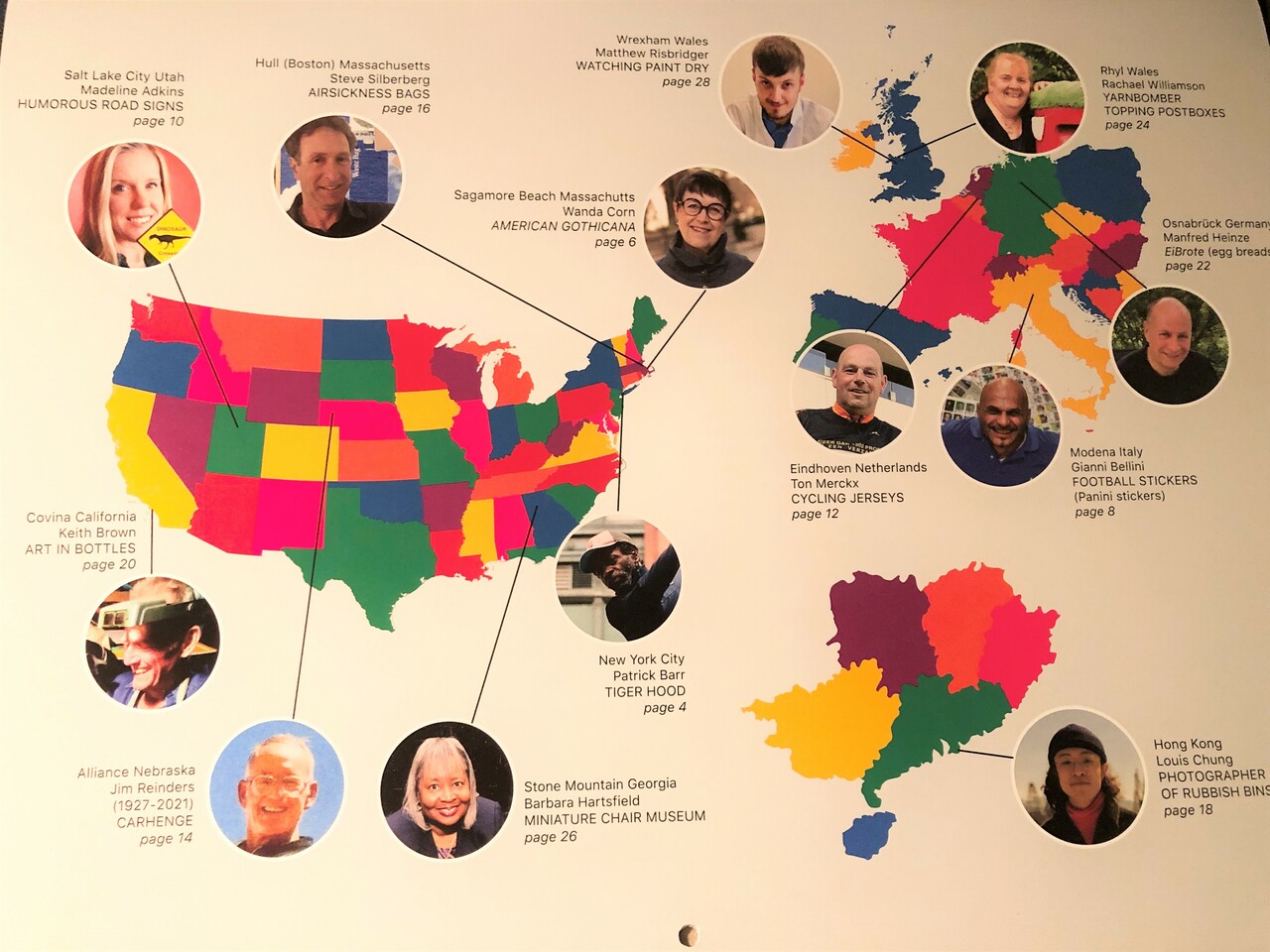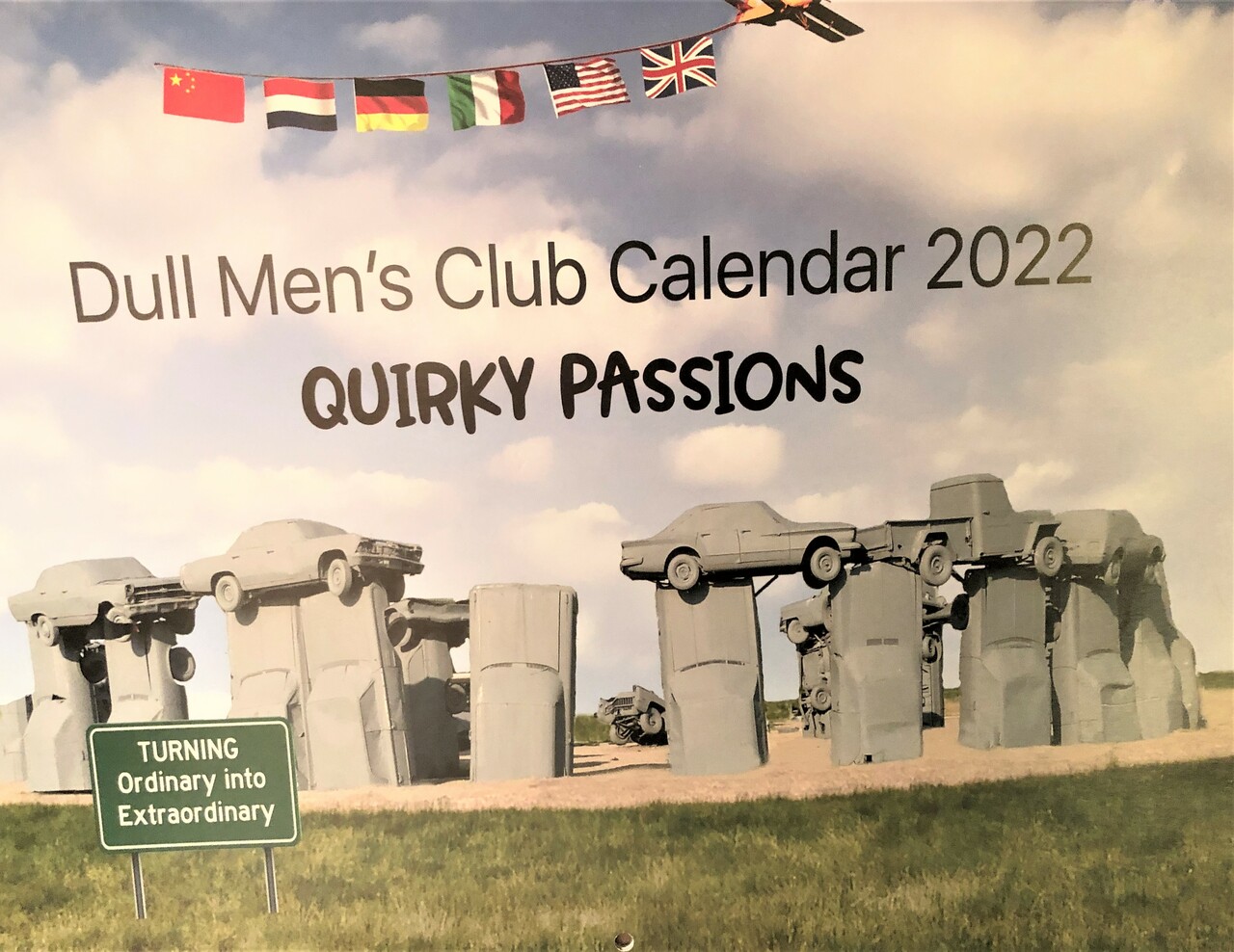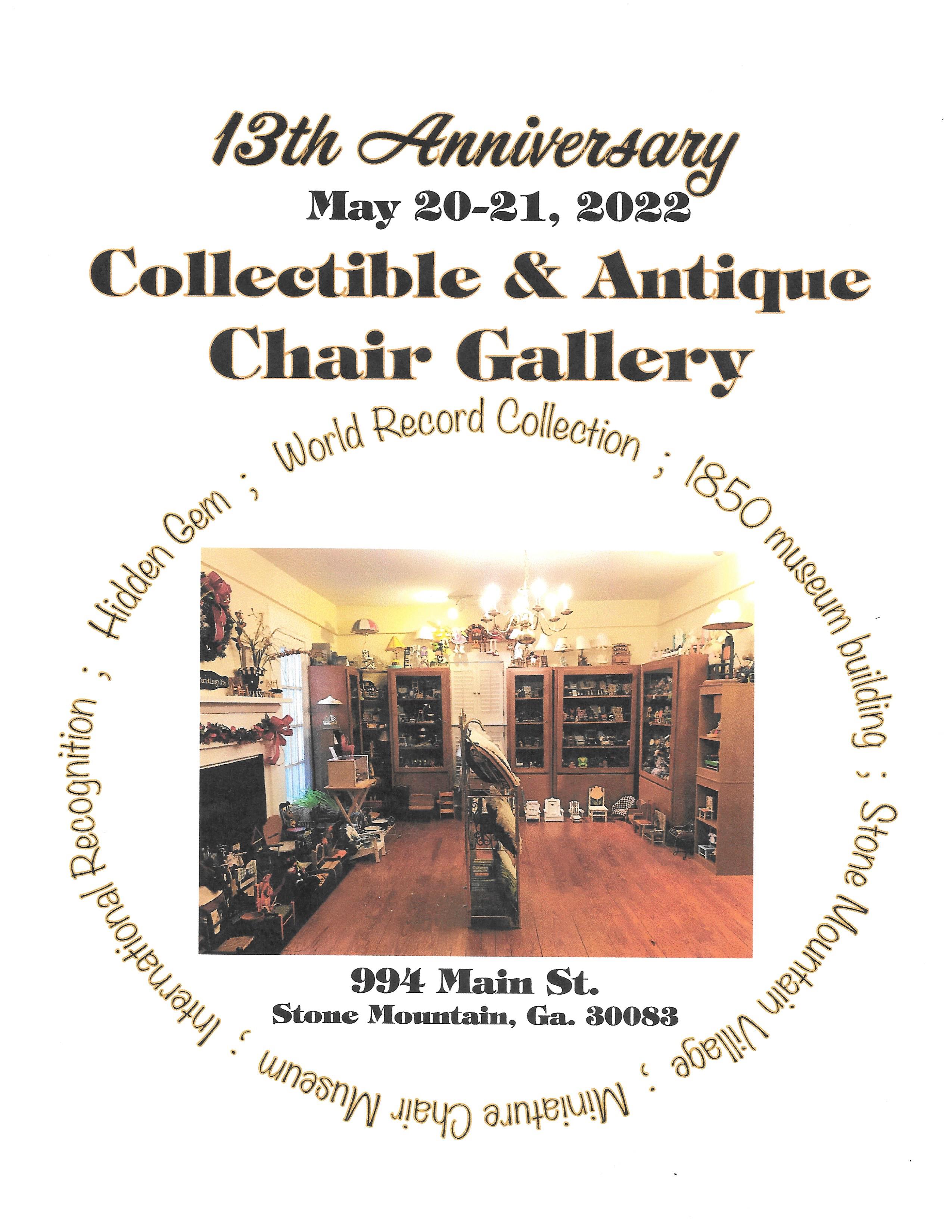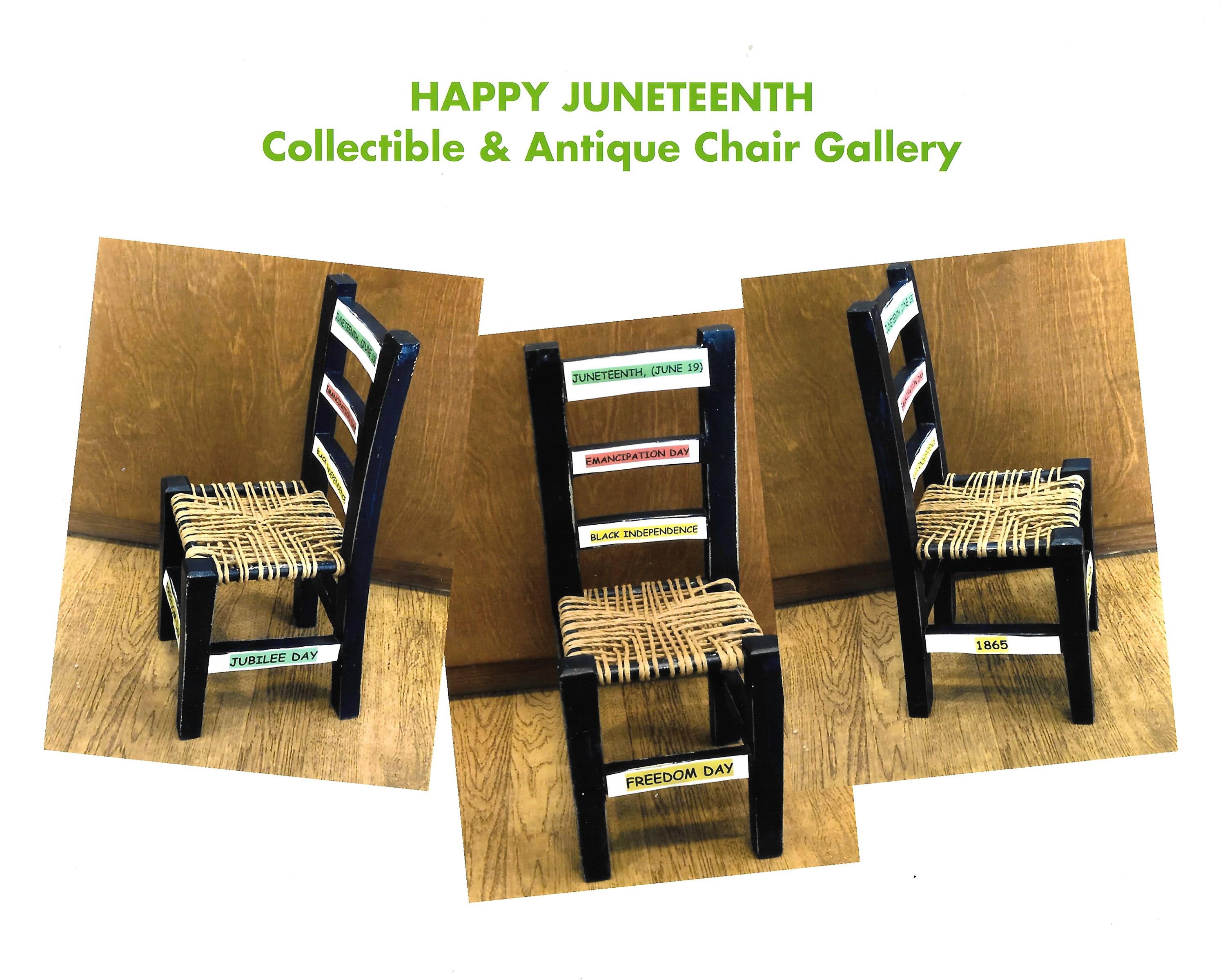 Announcement

The museum will be closed November 10 & 11, reopening November 17, 2023, (10:30 - 6:00). Sorry if we missed your visit. Please come again.
The museum is the site for a national and international scavenger hunt.
The museum celebrated its 14th anniversary on May 26 -27, 2023.
Museum owner, Barbara Hartsfield was featured in the March 30, 2022, edition of the Canvas Rebel magazine. This is a five-year follow-up to an initial article written with their Voyage Atlanta magazine, in 2017.
The Dull Men's Club has included the museum in its 2022 international calendar. The month of December is represented by the miniature chair museum. The calendar is available for sale at the museum and Amazon online.
The Georgia Association of Museums, (GAM), featured the museum in the 2021 Winter newsletter.
The miniature chair collection was included during an interview on Connecticut WNPR public radio with Chion Wolf. She featured three unusual collections during her Audacious program, on 10/14/21. It was great being considered with other collectors.

The museum is featured in the August edition of the Georgia Magazine, "Have A Seat." The article is located in the section on Curious Georgia.
My ABC "Chair" Book, with Dorrance publisher, utilizes miniature chairs for early learning. It is the first in a series of four books with miniature chairs from a Guinness World Record collection. It is available for purchase at a reduced rate by several book dealers on Amazon .com, online Walmart books, and e-bay books.
This colorful, 8.5 X 11, hard copy, 54 page, non-traditional, ABC book is for preschoolers. Each alphabet is represented by TWO different chair designs.

The museum, Collectible & Antique Chair Gallery, celebrated its twelfth-year anniversary, May 2021
In 2020, the museum was listed in a book by Jonah McDonald, "Secret Atlanta, A Guide to the Weird, Wonderful, and Obscure." It highlighting 90 tourist attractions in Atlanta.
The museum appeared in the November 7, 2018 "Favorite Find" edition of the Antique Trader magazine, Pg. 18, "Chair Inside Salt/Pepper Shaker adds flavor to the miniature chair collection."