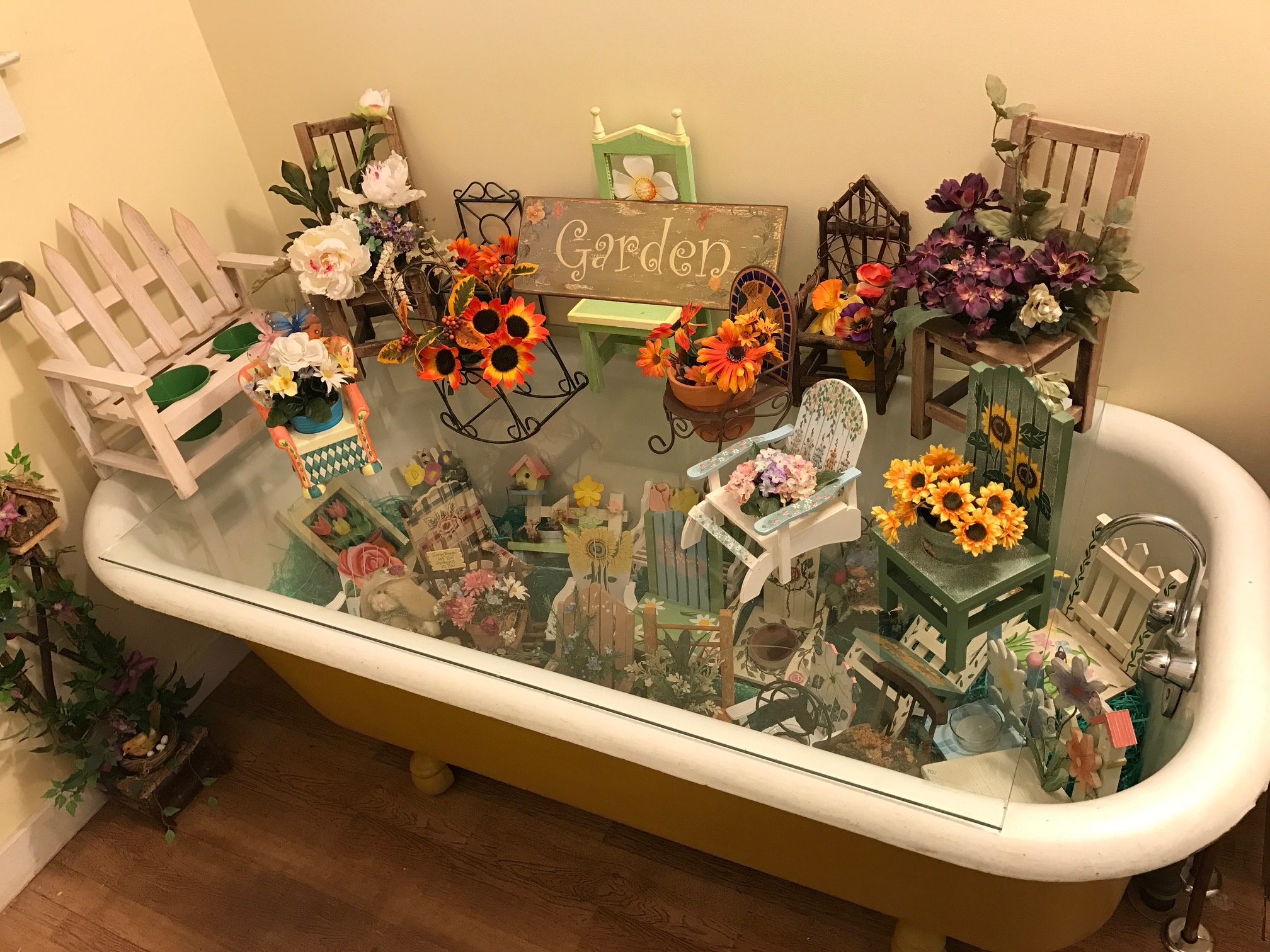 Three room museum with multiple displays, decorated with colorful miniature chairs and exciting background themes for all major holidays and other unique settings. Some chairs are designed for specific functions, such as cookie jars, teapots, bookends, inkwell, jewelry, flower pots, water globes, photo frames, and many more.
"CHAIR DESIGNS FOR EVERY LETTER OF THE ALPHABET"
Special displays include: a jungle scene with twig chairs and safari animals; a year-round 7 feet, Christmas tree with over one hundred different chair ornaments: a claw foot tub garden, decorated with chairs and flowers: a curio with over one hundred chair salt/pepper shakers, and much more.

FREE REAR PARKING
HANDICAP ENTRANCE
ADMISSION:
ADULTS $5:00
CHILDREN, (AGE 5 - 12), $2:00